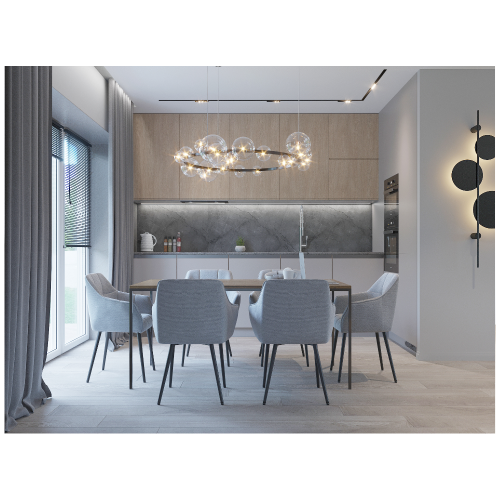 Payment information
All standard payment methods accepted
Shipping information
At the requested date all in one go (also Saturdays and afternoons)
Lyght Care
Rent risk-free with Lyght Care. All rental items are fully insured against damage
Esszimmer Paket [Dining Room Package]
64.63€
The package includes a dining table and 6 chairs. The comfortable, upholstered chairs in the trendy grey colour perfectly match the large dining table at which up to 6 people can be seated. Due to the very light design, this set can be perfectly integrated into any dining room. Optionally, you can book additional items to the existing package.
Table
Material: Powder-coated metal frame rough
Colour: Black matt
Dimensions: 160x 80x 74 cm
Chair
Material: Steel legs, black lacquered, fabric Grey
Colour: Dark grey
Dimensions: 61x 60x 83 cm
Rent carefree: Thanks to our Lyght Care insurance
Stay flexible: Return early or extend
Test without risk: If you don't like it, simply have it picked up again
Climate-neutral delivery and pick up
Customize lease term:
FAQ
How does Lyght Living work?

Can I extend my rental period?

Can I terminate the lease early?

Can I exchange furniture if I don't like it?