Furniture Rental in Switzerland - easy and flexible!
Say "Sayonara" to the hassle of finding a new home.

Clients of relocation and global mobility specialists prefer our sustainable furniture
rental solutions.

Furnish your transferee's home quickly and reliably anywhere in Switzerland 🇨🇭
Furniture Rentals for Expats in Switzerland
Our ordering process is perfectly tailored to the needs of your customers and can also meet individual business requirements. 
In addition, a single point of contact will be available to you throughout the consultation and delivery process.

Let us know your budget and schedule. If available, provide us with a floor plan.

We will create for your clients an individual quotation.
Our rental furniture is available immediately from stock.

We deliver and assemble all furniture on the same day to ensure a quick set-up.
When the furniture is no longer needed, we can easily collect it. This is modern furnishing!
Comfortably furnished in no time
Whether your needs are short-term or long-term: With Lyght Living, your customers have the opportunity to choose their own furniture according to their own wishes and feel completely at home. 
We offer a wide range of complete packages for furnishing apartments, home offices and kitchens, as well as the option of individual design. 
Your clients will benefit from a comprehensive service that allows them to arrive in Switzerland with just a suitcase and feel at home from day one.
Low investment and no hidden costs.
With Lyght Living, your clients can enjoy the luxury of modern furnishings without breaking the bank. 
Rental furniture offers maximum flexibility, especially during transitional periods such as relocating to a new country. 
We offer furnishing solutions from one bedroom apartments to complete houses that perfectly suit your clients' needs – and at a fraction of the usual cost of buying furniture.
Quality furniture for a new home that feels cozy from day one.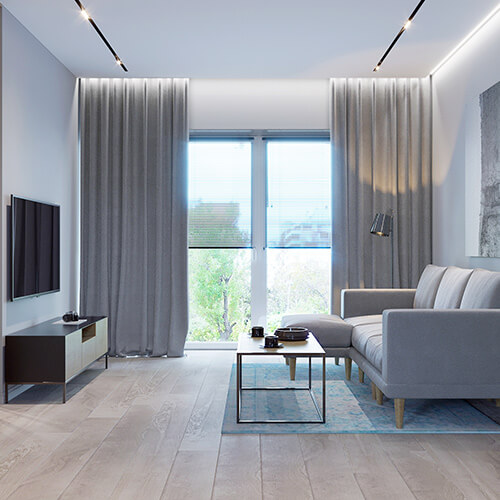 starting at CHF 112.13 /month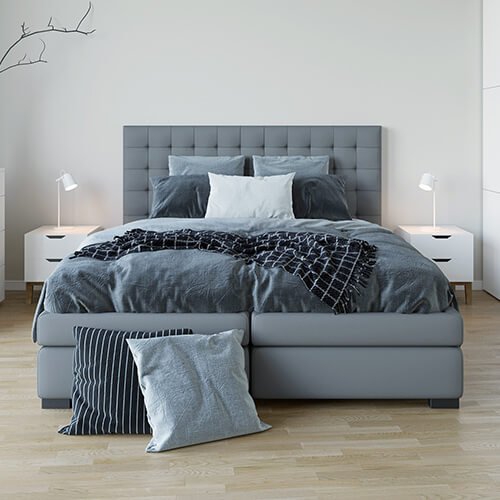 starting at CHF 119 /month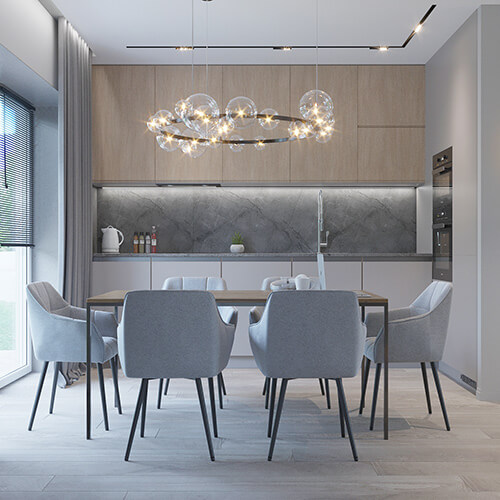 starting at CHF 50 /month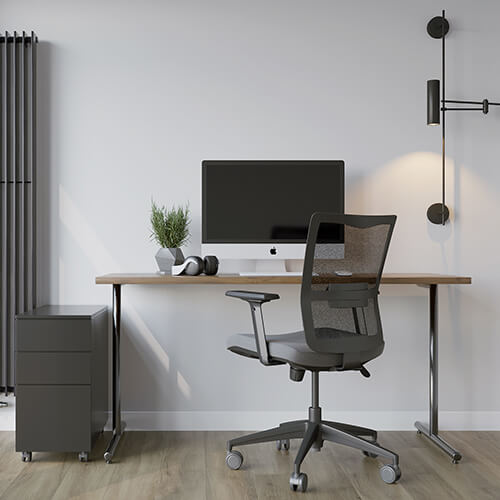 starting at CHF 50 /month
Rental furniture is a welcome alternative in the tight Swiss market for furnished apartments. Larger apartments and houses in particular are often offered unfurnished. By using rental furniture, your clients can find a home faster and furnish it according to their needs.
Renting Furniture in Switzerland
Furniture rental in Switzerland is an increasingly popular and practical choice for expats as a hassle-free solution to furnish their temporary homes. With the transient nature of expatriate life, the flexibility offered by furniture rental services becomes particularly valuable. Instead of investing in and later dealing with the logistics of selling or moving your clients furniture, you can easily rent stylish and high-quality furnishings tailored to their needs. 
Renting furniture in Switzerland also provides an environmentally conscious option for your clients, providing them with well-maintained, reusable furniture, and contributing to a reduction in waste and promoting sustainability. Expats can enjoy the comfort and aesthetics of a fully furnished home without the environmental impact associated with overseas shipping or purchasing and discarding furniture. Overall, furniture rental in Switzerland emerges as a smart and eco-friendly solution for your clients, aligning seamlessly with the dynamic and environmentally conscious lifestyle that many expats embrace.
In my interior design projects for new work environments and individual furnishing plans, I always use high quality objects and furniture from Lyght Living. My clients appreciate the quick availability and professional service, as well as the possibility of not only renting but also buying selected furniture from Lyght Living. For me as a designer, Lyght Living's service and offer is an interesting addition to my furnishing portfolio.
Dipl.-Des. Boris Bandyopadhyay
CEO, BANDYOPADHYAY interior
For some interim use cases, we rely entirely on rented furniture. This enables us to offer our interim users fully furnished rooms, even for short periods. We have found a reliable partner in Lyght Living Furniture Leasing and would like to take this opportunity to thank Daniel Ishikawa for the successful cooperation.
Lorenzo Kettmeir
Managing Director, Project Interim (Switzerland)
We have worked with Lyght Living for many years and are extremely satisfied. There is a good range of furniture and accessories available. The whole process is very professional and customer focused. The whole team, right down to the furniture fitters, are always extremely friendly and helpful. I can highly recommend Lyght Living!
Petra Strohal
Managing Director, Munich Relocation
Customer satisfaction is our top priority
Lyght Living makes furnishing a breeze. Our efficient full service guarantees a stress-free customer experience, from delivery to furniture collection. You and your customers will always have a point of contact who will personally look after your needs.
Hi, I'm Saskia, COO of Lyght AG, Switzerland. I look forward to a non-binding conversation about when and how exactly furniture rental is a good solution for your clients. It's best to contact me today!